Shoppes Listing
Zoe's Ice Cream Emporium & Café
Step back in time…
Enjoy life's simple pleasures with a sundae, banana split, or egg cream in an authentic Victorian Era ice cream parlor! And now we are serving lunch daily! Come and enjoy our fresh homemade chili, soups and sandwiches!
From the marble counter-top, to the huge oak & stained glass wall mirror, to the fixtures and bent-wire chairs—every effort has been made to retain the turn-of-the-century feeling of the 1906 original on the same site! Click for Shoppe Hours.
Orion's Toyworks
Orions Toyworks is located within Castle Inn, in Delaware Water Gap. It occupies part of the space where the bowling alley once stood. It is an owner-curated toy shop that takes pride in finding toys that bring joy to "boys and girls and children of all ages". Most of the things you will find on the shelves have been suggested by, or given the thumbs up by, our grandchildren and not available in big box stores.
Castle Inn Art Gallery
Featuring an ever-changing array of local artists and artisans, The Art Gallery at Castle Inn has something for everyone. Showcasing paintings, locally made soaps, candles, and pottery as well as rotating assortments of artwork and gallery openings. Stop in today to find your next work of art.
JS Advanced Skincare & Spa
At JS Advanced Skincare & Spa we are committed to providing you with a unique and memorable spa experience. We are a Women's Only Day Spa offering Facials, Microdermabrasion, Chemical Peels, LED Therapy, Hydro-Oxygen Treatments, Microcurrent Facial Sculpting, Makeup Applications, Laser Lipo LED, LipoMelt Treatments, Infrared Sauna, Air Brush Tanning, and more! We are a Certified Face Reality Acne Clinic. We carry Face Reality, Skin Script, and JS Advanced Skincare- dermatologist-formulated, medical grade skincare; available at the spa. These products are distinguished by providing formulations that incorporate the ideal levels of the most advanced active and natural ingredients to produce clinically significant and often extraordinary results.
DM Custom Framing and Photography
DM Studios offers a variety of art services which includes Professional Custom Framing, Photo Studio Portrait Sessions, Mat Cutting Workshops, Private Drawing Classes. Open Walk-In Hours and by appointment hours available. Contact Donna 570-350-7865
Antique Roundup

Antique Roundup located in The Historic Castle Inn in Delaware Water Gap,
Featuring antiques, collectibles, golf antiques, candles, organic soaps and much much more.
Eileen Noelle Photography
Eileen Noelle's love of Photography began in College while she was a Media Communications Major. While directing a commercial for a class project, she found herself spending a lot of time posing the actors for their scenes. It was then that she added a Photography class to her already full schedule. Shortly after, she began to attend International Center of Photography in New York City.
Eileen Noelle sought out prominent Photographers she respected from all over the country and spent time learning from them. Their passion for their work further inspired her as she continued with more classes to learn technique while developing her style.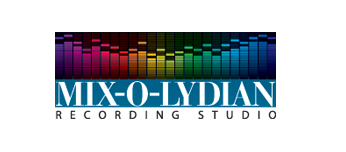 Mix-O-Lydian Recording Studio
Occupying five spacious rooms in the historic Castle Inn in Delaware Water Gap, PA, Mix-O-Lydian enters a new phase in its history as one of the metropolitan area's longest running recording studios. This quaint riverside town, a mere hour from Manhattan, offers a very creative environment for the production and engineering talents of the legendary Don Sternecker, who has helmed a wide variety of recording projects during his 40 years as owner of Mix-O-Lydian.
Angels of Light Work
Angels of Light Work - A Reiki and Angel energy healing practice. Certificate of Psychic Development, and certificate of Chi Status. Classes and instruction on healing available for all listed above by appointment. As a Certified Oneness Deeksha Giver, we meet the 1st and 3rd Sunday of the month at 4 PM. Room 213.
Contact ~ Jude Goode, Certified Reiki Master. 917-607-1250
Pathfinder Management / The Press Office
Jim Della Croce is a music industry professional who is widely successful in managing artists and their publicity. Jim has represented esteemed artists including: The Beach Boys, John Anderson, Vince Gill, and more. He is the owner of Pathfinder Management and The Press Office.
​The Press Office is a publicity company in which over it's lifetime of operation has seen the rise and success of it's clients. With many decades of experience, Jim uses unique press tools to get artists on top of the charts.
Pathfinder Management gives artists their opportunity for fame. With Jim's extensive background, long list of contacts and love for music, artists get the chance to experience their dreams of success.